Cardio Tennis
April 11, 2017 @ 6:00 pm

-

7:00 pm
For Adults of All Ages and Abilities
Cardio Tennis is a great way to hit plenty of balls while moving around the court and working in teams and pairs. It is targeted at all levels and abilities as it can be slowed down or sped up according to the ability of the group.
Sessions involve drill based activities such as doubles and also working in teams for our most popular drill 'Triples'.
I can assure you, you will not be disappointed nor will you have a dry shirt after you give cardio a go.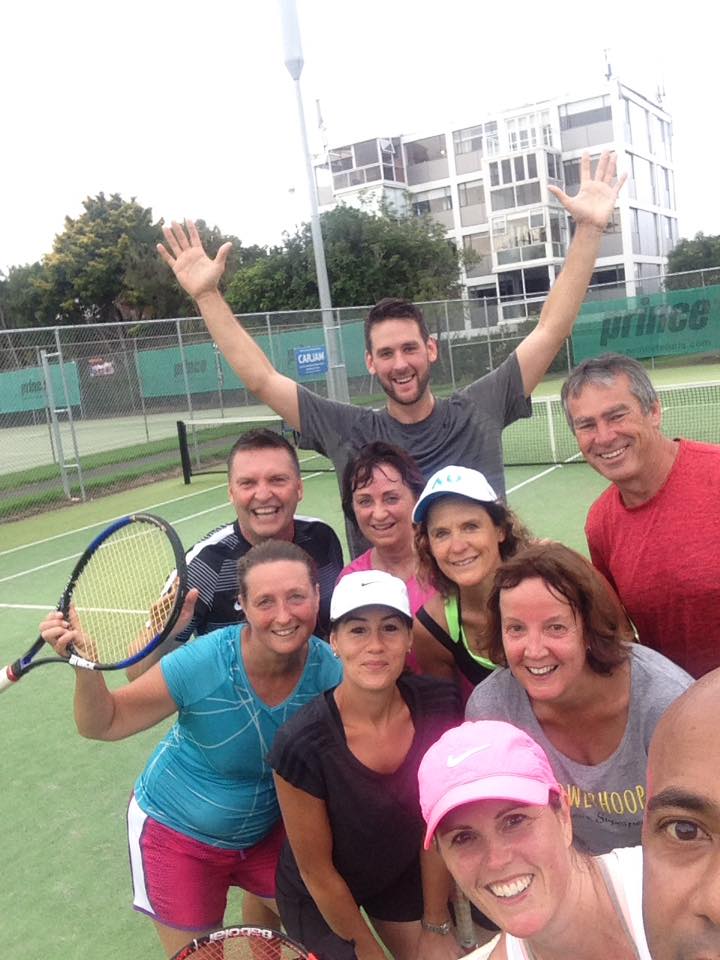 Each group has a minimum of 6 people and a maximum of 8 people to ensure everyone is always moving around.
There are 3 current weekly sessions:
Tuesday evenings 6-7pm
Wednesday mornings 7-8am
Thursday evenings 8-9pm.
Other sessions may be added if there is enough interest.
Cost & Registration
Each cardio session runs for 1 hour and is $10 a session. We also have concession cards available for $90 for 10 sessions, giving you one free session.
Contact coach Mandy Branks for more information or to register:
Mobile: 02102721792
Email: coach@missionbaytennis.co.nz